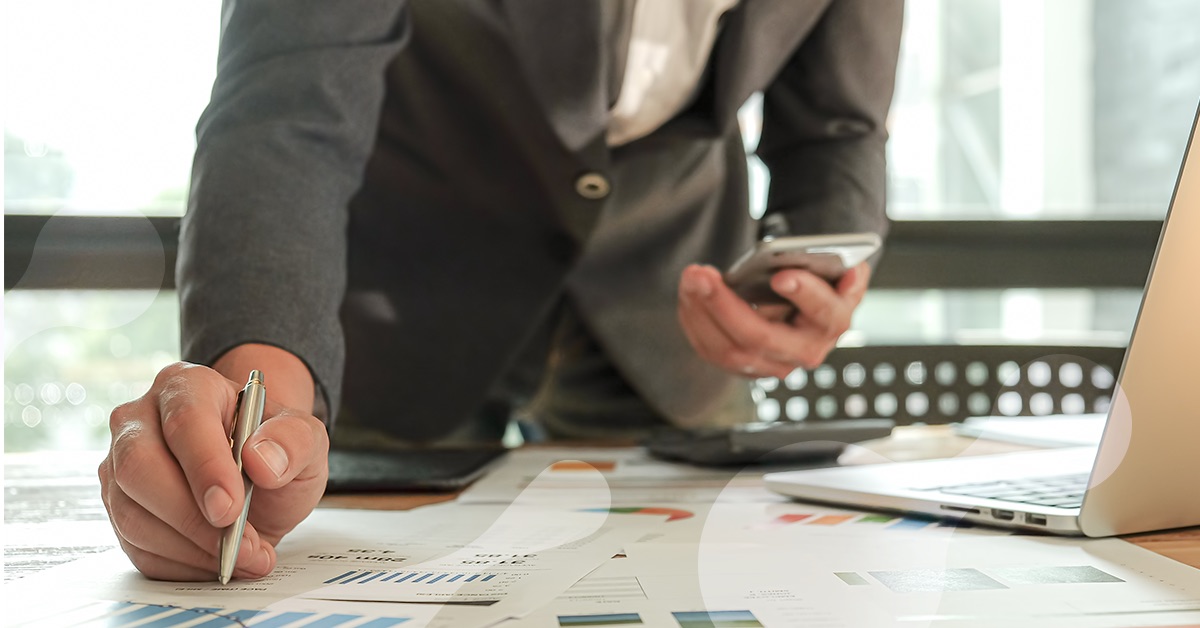 7 Mobile Marketing Mistakes You Should Avoid
What is the first thing you usually do in the morning? If "check my phone" is your answer, you belong to 80% of people who do the exact same thing within 15 minutes of waking up.
Since the number and usage of mobile devices are constantly growing, it leaves no choice for marketers but to study their customers' habits and adjust their strategies to meet their needs. Mobile marketing has been a norm for some time already, and not following the latest trends means that your business is already behind your competitors!
The total time spent on mobile devices is increasing, yet it's not the easiest channel to keep in touch with your audience. There are many ways it can help you boost your sales, but there's also a lot you have to avoid doing in order to succeed. Wondering what are the most common mistakes businesses make in mobile marketing and how can you avoid them? Let's find out.
What is mobile marketing?
First, let's get familiar with the term itself. Mobile marketing is a digital activity aimed at communicating with the audience or promoting products or services via mobile devices, such as smartphones, tablets, etc. It can be achieved in several different ways since it's a multi-channel strategy – businesses can either use email, SMS/MMS, websites, social media or mobile applications.
One of the biggest advantages of mobile marketing is that it allows businesses to reach billions of people wherever they are since more than half of the world's population owns and uses smartphones. Here are some other benefits that mobile marketing brings when used wisely:
Increased brand awareness

Improved engagement rates

Higher conversion rates

Affordable and cost-effective

Easy to track

Fast and direct

Wide personalization opportunities

…and more!
However, you have to do it right to make it work – and knowing what not to do is one of the ways to master mobile marketing.
The most common mistakes in mobile marketing
Underrating SMS messages

While it might seem that SMS is already a thing of the past, a lot of businesses make the mistake of mostly concentrating on social media, email marketing, and so on. The truth is that text messages are reliving their renaissance and using all of their possibilities for business can bring surprisingly great results.

Text messages come with a 98% open rate which is almost 4 times higher than emails. They provide businesses with an opportunity to spread the word to their audience wherever in the world it is, even if there's no sign of internet around. Besides, no matter the industry, there are so many different ways any business can use it – send notifications, alerts, appointment reminders, special offers, video instructions, payment requests, or whatever else it can come up with. All things considered, there's no reason to exclude SMS from your mobile marketing strategy – implementing it is basically a must!

Targeting irrelevant devices and operating systems

Targeting an irrelevant audience is probably one of the rookiest mistakes you can make in mobile marketing. Sending the exact same message to everyone rarely works since people have very different habits of using their devices, not to mention the variety of channels and operating systems they use. To put it simply, not thinking this through means that you're sending traffic to the wrong people which brings you nowhere.

Before doing that, it is important to consider the differences between your customers. Android and iOS users may vary a lot, also, smartphones should not put tablets into the shade. Actually, studies reveal that around 78% of consumers are happy to see a relevant ad, and this is something to keep in mind when building your mobile marketing strategy. Don't waste traffic by targeting everyone and sending one message to all customers – get to know them better, carefully choose the right devices, eliminate unnecessary ones, and, finally, benefit from it.

Using intrusive advertising

64% - that is how much the number of people using some sort of ad-blocking software on their mobile devices has increased over the last three years. It speaks for itself, and honestly, there are not that many things that are more annoying than being interrupted by an "aggressive" ad while browsing the internet. The result? Users quickly find a way to eliminate it from their screens.

To achieve the best results, it's beneficial to explore different ad formats and what each of them can bring to the table. Whether it's banner ads, native ads, video ads, or any other type of them, all of them should be customized for specific targets to work. According to HubSpot's Ad Block Plus research study, 77% of consumers agree with the statement "I wish there were a way to ad-filter instead of ad-block completely," which means that people don't necessarily hate all ads in general – they only hate those which are irrelevant and overly intrusive.

Taking CTA for granted

Another common mobile marketing mistake is creating a Call To Action (CTA) button that doesn't attract attention, is hard to find, or doesn't exist at all. No matter how great you think your ad or offer is – it's important to tell your customers exactly what to do next.

How to fix this? Here are some things you can do to nudge your prospects in the right direction:

Focus on one clear CTA – offering too many choices might result in not buying anything at all

Make it easy – spending too much time just to fill information for a newsletter opt-in might raise the question if it's worth it

Place your CTA strategically – make it easy to spot and reach

Don't forget to optimize your CTA for mobile – otherwise, it's just too much work

Use the right words – create a sense of urgency, use the first person, avoid generic words

Don't ask for money before you provided value – at least offer a free trial.

Limiting the campaign tactics

Although it might seem risky, there should always be some room for experimenting a little. If something has worked in the past, it doesn't necessarily mean that it's the right choice today. It is always worth exploring the trends!

For instance, when adjusted to the specific groups, such channels as Facebook Messenger, WhatsApp, Viber, or good old SMS might lead to impressive results. Even better, if combined with email marketing and other ways of communication. Don't limit yourself in terms of channels, there are many ways businesses can reach their potential customers. It's inefficient to stick with just one.

Avoid using it because of privacy regulations

There are specific legal rules that allow companies to approach their customers via mobile (GDPR, TCPA, etc.), and they've been discouraging some businesses from trying to communicate with their audience. It shouldn't though, because following them and becoming compliant is not that difficult. Here are some key things you should be keeping in mind:

Always ask for consent!

Provide a clear privacy policy

Respond to requests

Send relevant and personalized content

Respect the "Right to be forgotten"

Not optimizing UX for mobile

You can forget everything that's been said above if your business website is not optimized for mobile device owners. Neither smartphones nor tablets have the screen that is capable of providing users with the same experience as desktop, yet it's crucial in mobile marketing. Some businesses still think that simply sending their potential customers to a minimized version of their website is okay, and that's where they're losing them.

User experience plays a huge role in the buyer's journey and should never be underrated. It can literally cost sales! Focus on simplicity – don't let your visitors work too hard and provide the highest value in the smoothest way possible.
Final thoughts
To achieve the best results, there is a lot to think about before launching a mobile marketing campaign. A successful mobile marketing strategy should come with a clear purpose, be focused on multiple channels, and customized for specific visitors. Simple and clear CTA and the choice of the right communication platforms combined with a great user-experience design can significantly boost sales and encourage customers to come back again – which is probably the ultimate goal of any business, ever.