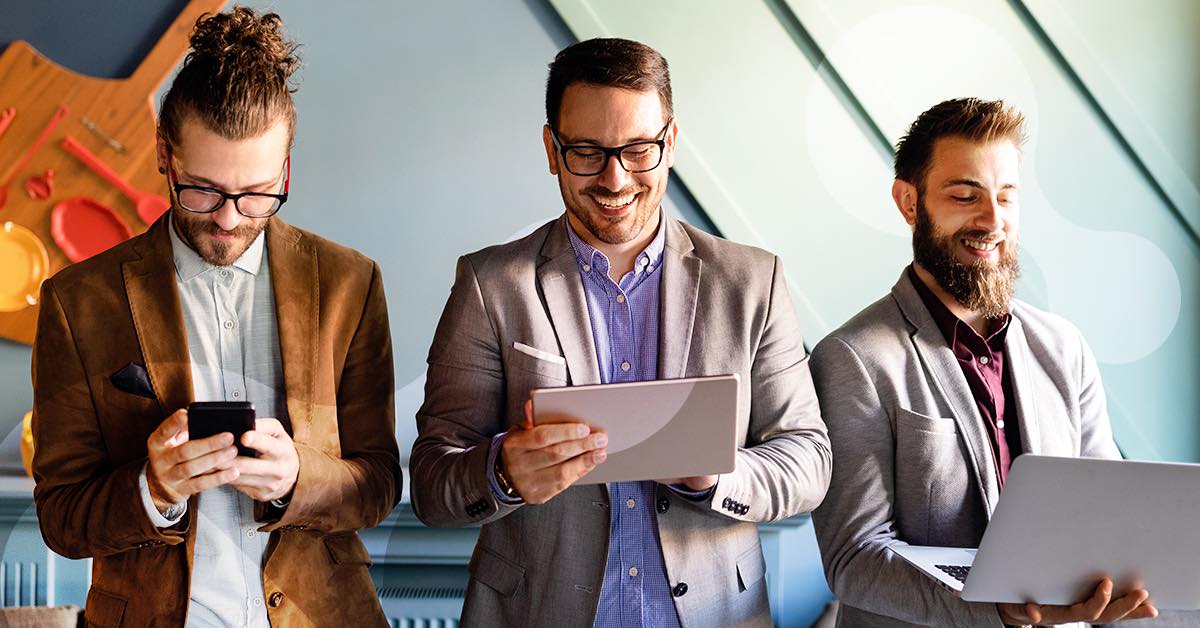 Top 6 Software For SMS Marketing In 2020
Reaching customers has always been challenging, and it's definitely not getting any easier as you go. People now spend a lot of time on mobile devices, immersed in various channels, getting flooded with tons of different notifications, which means that passing the right message to your audience and making sure it sees it, or better still, even acts after reading it, is something that's not so easy to achieve.
However, there's one channel that is still underrated by the majority - SMS. According to MMA Global, 65% of brands still don't have a formal text marketing strategy even with the constantly rising use of smartphones. What does it mean? It means that they're missing out on the chance to benefit from whopping 98% open rates.
Based on various reviews, we picked some of the most promising SMS marketing tools that have all you need for a quick start. In this article, you'll find out what is an SMS marketing app for Shopify and learn about some key features of universal solutions that we think are a must-try in 2020 for boosting business growth.
What is an SMS marketing app and software?
SMS marketing apps and software are tools that various companies use to reach out to their audience and engage with their customers. What distinguishes them from other marketing solutions is that SMS marketing tools are strictly focused on mobile and texting services for businesses, although there are so many possible uses of SMS messages that any organization, no matter the industry, can find it truly beneficial.
To put it simply, most of those apps and SMS marketing software could be divided into two bigger categories - global platforms that are more universal and offer a wider range of features for any organization, be it a business, a hospital, educational institution, etc., or apps, focused on e-commerce only. Such apps are built for a specific e-commerce ecosystem, for instance, Shopify, and offer the most popular features to help increase online sales. It doesn't mean, though, that you can't use any of the general tools below for your Shopify store - you can, it's just not the main focus of such solutions.
Usually, such applications allow their users to easily create and manage text message campaigns, send SMS to many people at once with just a few clicks, set up automations, schedule messages, and many more. Text messaging service providers offer affordable rates to do all this not only in a more time-efficient manner but also at an affordable cost. Before diving deeper into these two categories and unique benefits they can provide businesses, organizations, and consumers, let's make sure that text message marketing is worth considering at all.
Why use text message marketing?
Fast and direct. SMS as a channel is very straightforward and that's why it's so effective in these times of short attention span.

Great way to boost customer engagement. SMS can be used in many different ways – whether it's to inform customers about new products, send promotions, or extend the post-purchase experience with shipping updates, all of this makes you look better in the eyes of a customer.

Ideal for complementing other marketing campaigns. Not that many people have time and patience to go through a long text, so SMS might be used as a reminder to read your email newsletter or to let customers know what to expect from your next email marketing campaign.

Widely used. There are more than 5 billion people who can send and receive SMS worldwide, and such an audience is just too big to ignore.

Easy to use and time-efficient. There are many great SMS marketing tools to make the process even easier. You can automate most of the process and let those tools work for you.
6 SMS marketing tools to try in 2020
Wrap up
No matter if you're running your business on Shopify or any other platform, finding the app for SMS marketing and getting started is definitely easier than trying to reach out to the customer manually. The only thing to keep in mind here is the differences between e-commerce-focused solutions and general SMS marketing tools for any organization, since it might influence the whole process a lot. Apps for e-commerce are familiar with how the platforms operate, while integrating a universal tool might require some extra knowledge and resources. e.g coding. Anyway, there are many great, not industry-specific choices for businesses of all sizes that allow you to get the best out of SMS and use it for your convenience. Additional effort doesn't ever go unnoticed – and these SMS marketing apps will prove that to you.