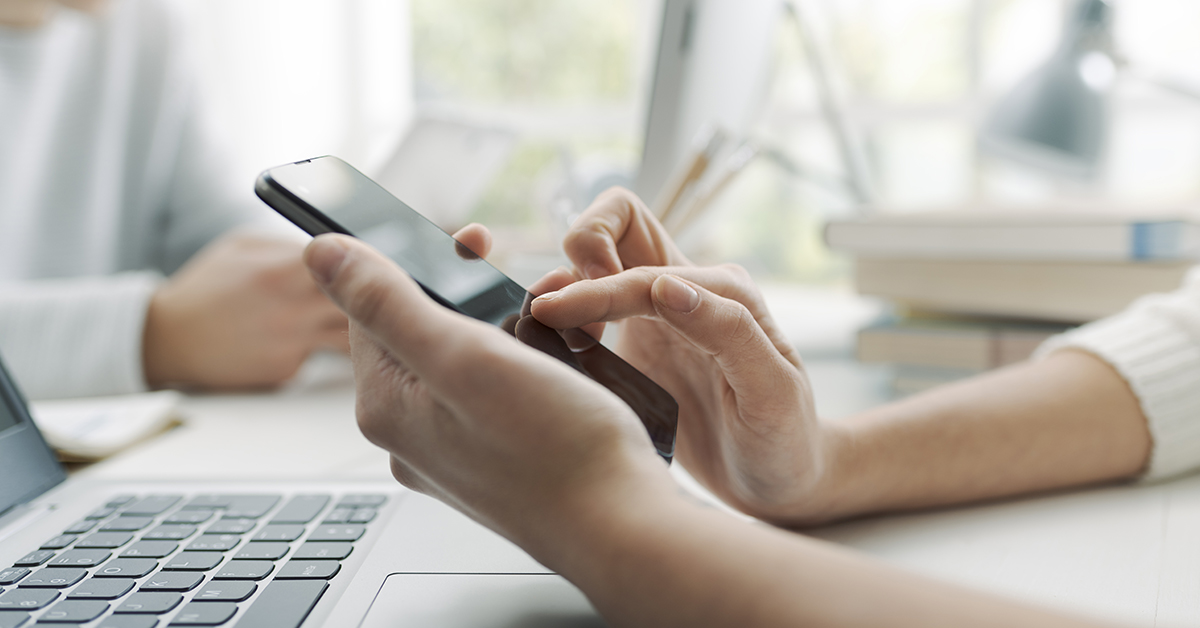 Bulk SMS Marketing 101- How text message marketing can help you grow your business!
Be it Etisalat or even your very next burger joint around the corner, bulk SMS marketing has marked its presence in the realms of commerce for sure. The approach indeed has proven its worth harnessing establishments with the sort of recognition, facility, and business they could only generate in decades otherwise.
Don't believe us? Let's get down to the statistics then!
Ordering rates generated through SMS marketing increased by a whopping 592% compared to emails.
A sharp 14% CTR was earned with SMS marketing in the E-commerce sector.
An overall increase of 21% in orders.
The phenomenon is real and is working its charm like no other. What was once a milestone for businesses to reach is now right at the fingertips. With that being said, let us now take a closer look at the wonders bulk SMS marketing can achieve in a matter of days for you.
What is SMS Marketing?
If you are one for exact titles, "short message service" it is. The idea is simple, cheap and efficient. Brands make use of SMS text message as a marketing tool reaching out to potential customers at the touch of a button. While there may not seem like a lot of difference between emails and bulk SMS at first glance, text messages are fairly shorter with just 160 characters. It also helps connect directly with the customer. The notifications bar feature in the phones works to the brand's benefit all the more, grabbing the viewer's attention as soon as the message is sent.
If that doesn't make it clear, perhaps the following features will:
Bulk SMS marketing defines a brand's identity "real-time".
Connects to potential customers at a closer level.
Results in increased sales almost 100% of the time.
If used correctly, text message marketing is something an e-commerce brand needs in order to survive and grow. For well-established businesses, it gets all the better as it decreases hefty marketing costs and alerts the loyal customers to reach out more. The fact that even multinational firms are running better than ever through a basic e-store, SMS marketing is just the start of it all.
Why opt for SMS Marketing?
As easy as it is to use, there are still several other factors that make bulk SMS for marketing an effective route:
1. Awareness and engagement:
Statistics say people spend 70% of their day staring at their phone screens. This just increases the chances of grabbing the viewer's attention and engaging them in your advert. Apart from that, a text message pops up on the screen as a notification even before the person opens up the message. This makes SMS more susceptible to being clicked open. It takes the lead over emails.
2. Fast and easy:
The 160 characters are read and typed in a matter of seconds. 90% of SMS are read within 3 minutes of reception and do the job quite well in case of limited-time offers. The notification received will not go until it has been opened which earns the sender all the more chances of having their message read.
3. Maximum affirmation your message is being delivered and checked
Emails are secluded to the email inbox which is at times not accessible when you are not connected to the internet. An SMS message, however, gives you maximum chances of having been received at the other end. People don't disconnect their satellite connection, unlike their internet connection.
Why does SMS work this well?
All the factors mentioned above do make this simple idea astonishing. It is fast, it's short and connects to the reader on a more personal level and this is why SMS marketing is running far ahead of other conventional techniques. Timing and the right selection of words can work wonders. Nonetheless, the offer you are trying to run takes to the largest share of making a bulk SMS marketing campaign yield business.
Below are 5 distinct ways that will make a text message marketing effort effective:
1. Do it the legal way:
As easy it is to generate proximity with the potential client through an SMS, there is a huge chance of being blocked away for seeming too intrusive and downright annoying. First thing's first; do it the legal way. Consent is key here. Be it a physical outlet or an e-store, asking for an actual phone number will give you the signal the client is okay with receiving your messages. Not just that, it will also ensure you are reaching out to the relevant clientele.
Lastly, the customer's feedback and preferences should always be respected. In case they don't want to subscribe to daily SMS messages, they should be given a link in the SMS that will have them unsubscribing.
2. Does the information really benefit the customer?
Like we mentioned above, SMS marketing is more suited to time-sensitive information. In case it is not time-sensitive, the customer may perceive it to be intrusive. Limited time offers or premiers of stores and events are something that will be appreciated by the reader in this format. For example, winter sale garments going on sale at 70% OFF for a limited time will be much appreciated by a customer. On the contrary, something customary to the daily norm may not be received as well.
3. The right selection of words:
There is a reason why catchy phrases are valued in the world of marketing. When typing an SMS, the language should not just be clear, precise and relevant; it should also be catchy enough to intrigue the customer. It is best to make your brand sound like it is being run by visionaries who have vested real effort in their products. A phrase that is short, hints the hype and the ambiance of the brand is key.
4. Make yourself sound like a human rather than an automated message:
An SMS is something rather more intimate than an email so it is best to address it to the person that will be reading it. Finding the balance between sounding professional but not too cold is key here. Personalizing the message by referring the receiver by their name will intrigue the reader a lot more than an automated message sent to 100 people at once.
5. Sending coupon codes as bait:
Discount code sent via SMS is bound to retain your brand a lot more than just a shopper. You can rest assured the client will grow a sense of appreciation, loyalty and may even keep a track on your future messages. Consumers always appreciate discounts and when it is sent right in an SMS that pops up on the screen, it is bound to generate business.
FAQS
How often should I text the customers?
Excess of everything is bad and so it texting them once in a blue moon. The key here is to keep a balance between the two. Statistics say 89.3% of customers think 1-2 messages a week is the right number of times they should be messaged. Anything more will make the effort seem like spam.
How can I intrigue the customer with a text message?
There are several tactics involved in making a text message seem appealing. Following are a few ways of ensuring your message is worth a read:
Special discount deals: Special promotions require a text message alert to the relevant customer. An example like 'Saphora: Boost your confidence with these essentials, NOW at 15% OFF for the Holiday season!'
Exclusive deals: Special customers should be notified with some sort of coupon codes or discounts through SMS.
Limited time offers: Offers running for a special event or day need an SMS to have the customer notified.
Reminders: Regular offers should be highlighted weekly, for example, 'Pizzahut: Happy hour is 4 pm to 7 pm. Avail a single's deal just for $3 at any Pizzahut outlet!'
Is text messaging appropriate for my business?
Although text message marketing is very convenient and cheap for a business, you still have to make sure if your tactic is relevant to the particular clientele you are targeting. Older demographics are not much interested in text messages and are more likely to ignore any sort of SMS they receive. In case your business deals with an older consumer base such as an Old-Age Home service or a Poker Night at the community club, an SMS may not do the job with the advertising. A phone may be a better option.
In the ever so complicated world of business and marketing, bulk SMS messages have simplified the phenomenon to a very effective and affordable degree. At a click of a button, you can reach out to thousands of consumers on a personal level and always gain something at each message sent, recognition being the very first of it. Nonetheless, market research is key. A business still has to run a thorough analysis of the market they are operating at. An SMS marketing campaign needs to have direction, precision, and relevance. As long as a business abides by those guidelines, SMS marketing is guaranteed to prove its worth!